Another Nigerian man has proven that he is a genius due to his dedication and hardwork in order to acquire quality education in the United States of America (USA).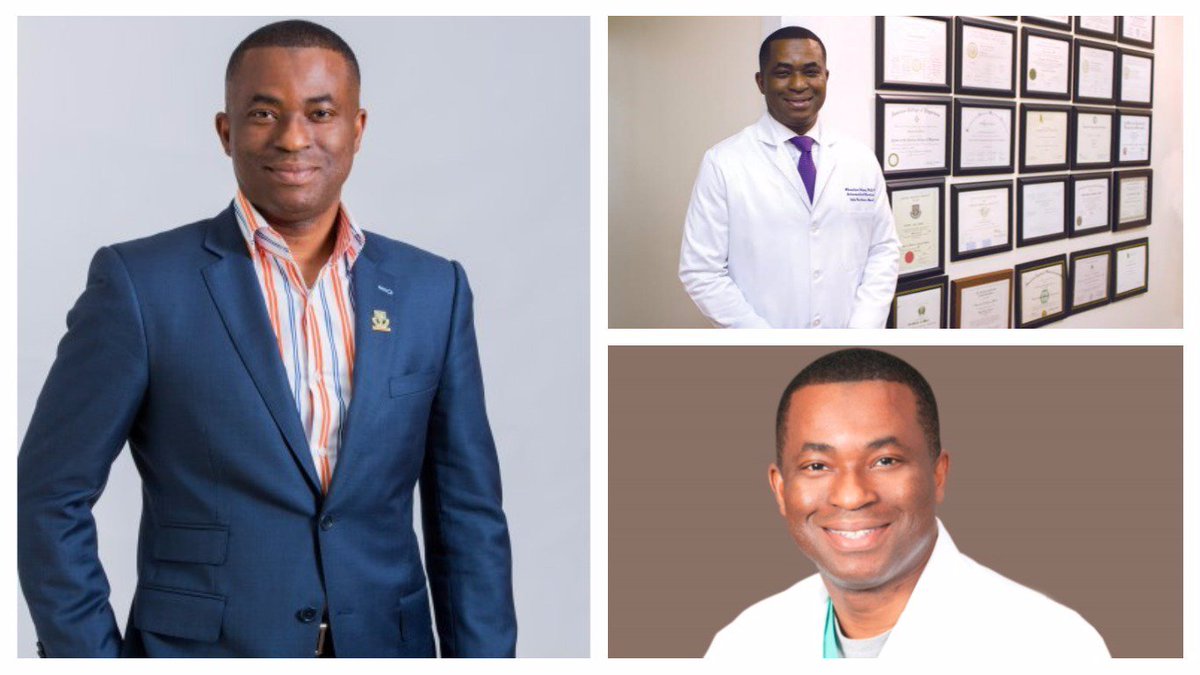 Dr Olurotimi Badero, he has been recognized as the only fully trained and board certified cardio-nephrologist (kidney and heart specialist) in the world. He is also the executive director of Cardiac Renal and Vascular Associates in USA. Being the seventh child out of nine, Dr Badero was born into the loving arms of Chief Eliab Olufemi Badero and Stella Taiwo Badero and raised both in Lagos and Ogun state.
Dr Olurotimi Badero For his primary education he attended St Mary's Private School, Lagos and proceeded to the Federal Government College, Odogbolu, Ijebu, Ogun state. Thereafter, he gained admission into medical school at Obafemi
Awolowo University, Ile-Ife, Osun State.
Not forgetting his brilliance in primary and secondary school, he revealed that he skipped fourth grade due to his academic excellence and in his fifth year in college, he won a nation-wide science quiz competition. The world's only combined Heart and Kidney specialist doctor Meet Olurotimi Badero, the world's only combined Heart and Kidney specialist doctor (photos) Completing his internship at Obafemi Awolowo University Teaching Hospital, Dr Badero worked at the General Hospital Isolo Lagos, for his National Youth Service Corps (NYSC).
From there, he relocated to abroad to complete his 2 years fellowship training in nephrology and hypertension. PAY ATTENTION: Get all the latest gossips on NAIJ Gossip App In order to be the best, Dr Badero further preceded to State University of New York (SUNY) Downstate medical centre, where he completed his three years fellowship training in cardiovascular medicine.
Dr Olurotimi Badero standing next to 25 certificates Dr Badero has won several awards after he completed his unprecedented 10 years of continuous post-graduate medical training. He is currently consultant at six medical departments such as internal medicine, nephrology and hypertension, interventional nephrology and endovascular access, cardiovascular medicine, nuclear cardiology and invasive & interventional cardiology. However, this world's genius never wanted to study medicine but his father Chief Badero wanted him to a physician.
He also gathered the value of hard work as well as perseverance from his father. Despite all his years in medical school and achievements, Dr Badero is the assistant pastor at the Redeemed Christian Church of God, Vine Chapel, Mississippi. He is currently a single man